OK, I know this sounds weird, but trust me on this one. Really. It is SO good!
And... it is REALLY easy to make.
Here is what you need:
4 oz. Saltine Crackers
1 c. butter
1 c. brown sugar
2 c. chocolate chips
Optional chopped nuts for a topping
Preheat your oven to 400 degrees F. Line a cookie sheet with foil, then lay the crackers out in a single layer. In a saucepan, combine brown sugar and butter. Bring it to a boil and boil for 3 minutes. Pour evenly over the crackers.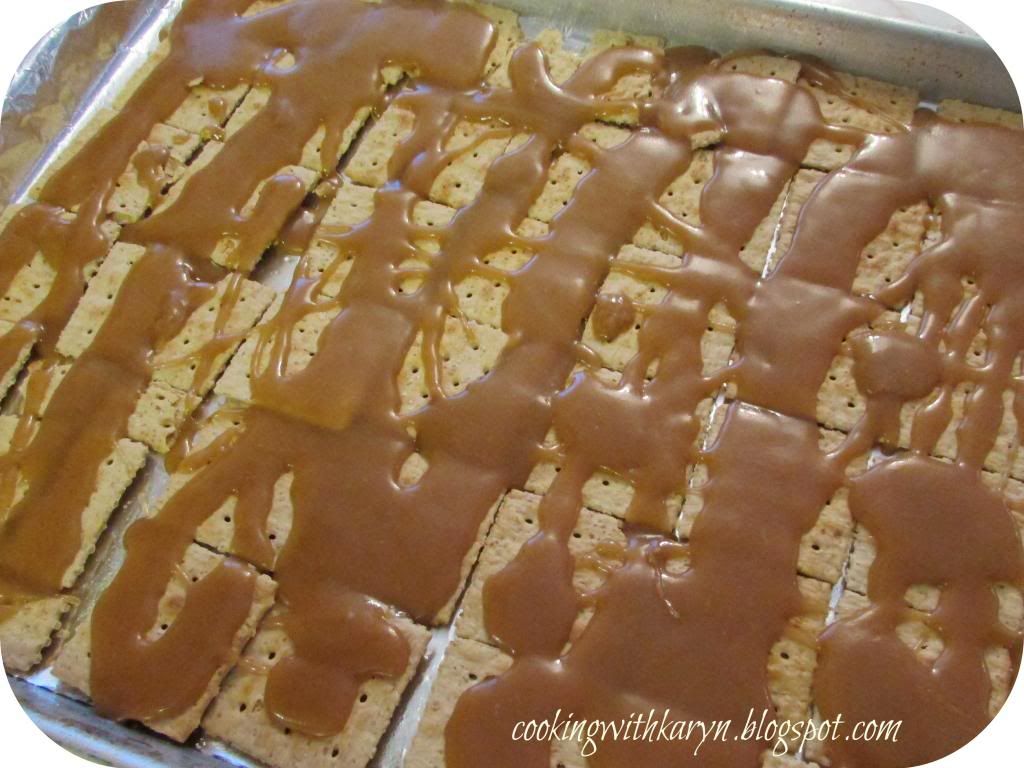 Bake for 4-5 minutes. Remove from the oven and sprinkle the chocolate chips on top. Let them melt, then spread them.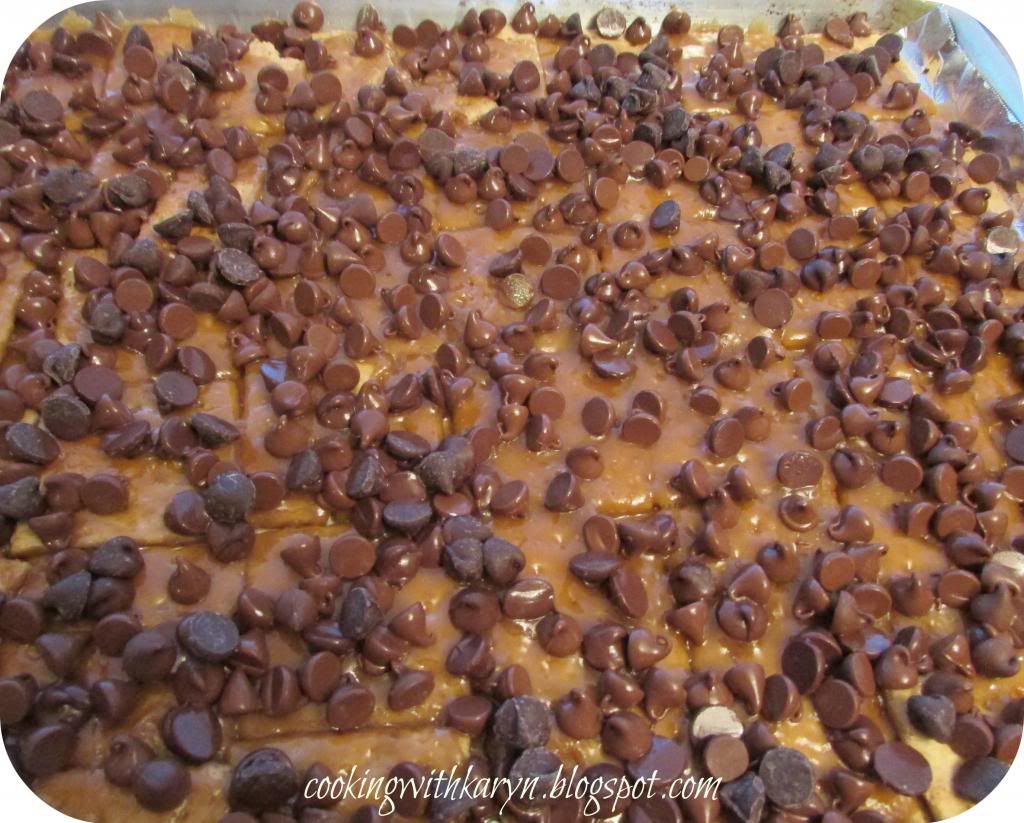 Top with chopped nuts if you like them. Cool in the refrigerator (if you want to eat them sooner. . .).
Break apart to eat.